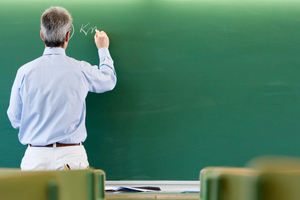 A teachers union is concerned innocent teachers will be named and shamed unnecessarily after a Parliamentary select committee recommended the Teachers Council lift automatic name suppression.
The council put a warning on its website last year saying it was illegal to publish details of complaints against teachers.
The little-known rules had been in place since 2004.
The Herald on Sunday and Wellington barrister Graeme Edgeler complained to Parliament's regulations review committee about the rules suddenly being enforced.
In a decision issued this week, MPs on the committee said the council practice of automatically suppressing the names of school staff was not in accordance with the Education Act.
Post Primary Teachers Association (PPTA) president Angela Roberts said the union, which represents secondary teachers, supported the lifting of name suppression, but only at the end of a hearing and only when someone had been disciplined or deregistered as a teacher.
"As long as the mechanism that enables suppression, when appropriate, is still in there," Ms Roberts said.
She said the PPTA wanted to protect its members who went before the council and were innocent.
"Anybody can make a complaint to the Teachers Council - if every complaint to the council was a public complaint the possibilities would be endless - is it just that someone can be complained about and because of the fact there's a complaint it becomes public knowledge? That's not fair at all."
"Simply naming every single person who has a complaint lodged with the Teachers Council is not helpful.
"You need justice for the victim, but you also need justice for the profession," said Ms Roberts.
The Teachers Council will discuss the recommendation in the next two weeks.
Director Peter Lind said the council would seriously consider it.
"The only reason it hasn't been changed is we've also been aware that in doing anything like this, we want to make sure we are still able to bring teachers to account when we need." he said.
- APNZ