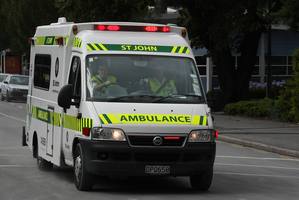 A man was rushed to hospital with serious head injuries after he fell up to 9m through the roof of a factory at the Port of Tauranga last night.
Police Inspector Steve Kose said emergency services were notified of the workplace accident at 10.40pm.
The man, aged in his late 50s, had fallen a roof at a factory area of the port, he said.
He was taken to Tauranga Hospital in a critical condition with "serious" head injuries.
The Ministry of Business, Innovation and Employment was investigating the accident.