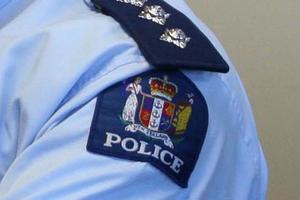 The driver alleged to be involved in a hit and run in Flaxmere has handed himself into police this morning.
Road Policing Sergeant Clint Adamson said the 27-year-old man presented himself at the Flaxmere station and admitted his role in the accident on Kingsley Rd, which left 5-year-old Kayzah-Shae Wairama critically injured.
Mr Adamson said the man would initially be charged with failing to stop and ascertain if there were injuries at a crash scene.
He said further investigations may lead to more charges against the local Flaxmere man.
Kayzah-Shae's grandmother Lovey Whintana Orlowski was delighted with the news that the driver had turned himself in.
"We are all just so relieved, that is what we wanted, we wanted him to hand himself in.''
Mr Adamson also said the vehicle seized yesterday afternoon in Raleigh Pl was positively identified as the vehicle in the accident.
For more articles from this region, go to Hawkes Bay Today