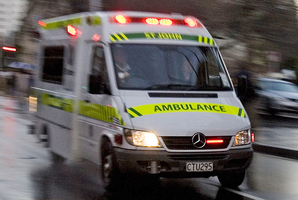 A Westport boy who died yesterday afternoon after falling from his bicycle suffered a serious throat injury in the fall.
Tasman Police District communications manager Barbara Dunn said the 11-year-old boy was wearing a helmet, and his most significant injuries were to his throat.
The accident happened about 3.30pm on Peel Street in Westport as the boy was cycling with friends.
He was not believed to have been doing "anything remarkable", Ms Dunn said.
A passing motorist, believed to be an off-duty nurse, took the boy to Buller Hospital, but medical staff were unable to save him.
No other vehicles were involved in the accident.
Police investigations are continuing on behalf of the Coroner.
The boy's name is expected to be released later today.
- APNZ