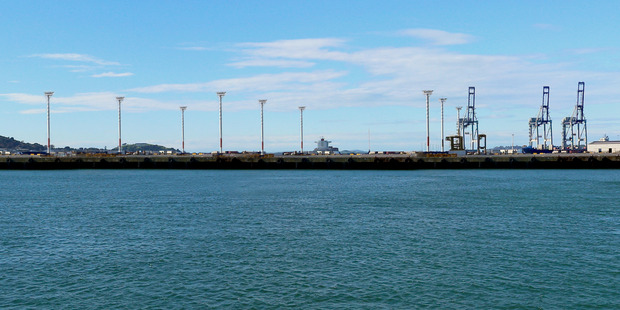 The downtown view of Rangitoto and Browns Island will be replaced by cranes and compromise Auckland's image as the City of Sails if port expansion plans go ahead, says the Westhaven Marina Users Association.
Deputy chairman Barry Holton, whose group represents about 1300 berth holders at the largest marina in the Southern Hemisphere, said reclaiming more of the Waitemata Harbour for port use would block viewshafts to North Head and the inner islands of the Hauraki Gulf.
He said the current harbour "rush hour" traffic would become worse, create further exclusion zones near the wharves, increase tidal flows and turbulence and make sailing more dangerous for boaties.
----------
What do you think? Email us here.

----------
His comments come as Ports of Auckland and Heart of the City argue over each other's images of the effect of extending Bledisloe Wharf a further 179m into the harbour.
Both groups have produced photos taken at the end of Queens Wharf, enhanced to show the effect of the extension.
The Heart of the City image, taken with a 50mm lens to illustrate what the "normal eye" would see, shows the wharf extending past North Head to Mt Victoria.
The ports company image, taken with a wider angle lens, shows the wharf extending past, but below, the line of North Head. The company said the images were up to Environment Court standard to present "the most realistic view we could".
A Herald visit to the end of Queens Wharf showed that extending the 480m wharf by 179m would block the view of Browns Island and appear to extend to North Head. The view to the harbour entrance would be lost.
A spokesman for the Volcanic Cones Society, Greg Smith, said the viewshaft from downtown Auckland to Browns Island was not protected, but the volcano was named in the Regional Policy Statement as a "key marker".
The Regional Policy Statement, which contains the protected viewshafts, states that Auckland's two best-known features are its coastal setting and a range of large and small volcanic fields.
Mr Smith said if the ports company applied for resource consent to extend Bledisloe Wharf, the society would raise the issue of a large viewing audience losing a "key marker". "I would have thought looking down the harbour to Browns Island and North Head is an important view worth protecting," he said.