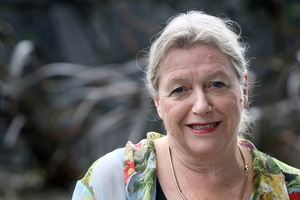 Sandra Coney. Photo / Natalie Slade
One of the few Auckland councillors to make a real difference in the first term of the Super City, Sandra Coney, is stepping down at October's local body elections to focus on issues closer to home by standing for the Waitakere Ranges Local Board.
After 12 years in regional government, the Piha resident says it's healthy not to become institutionalised, and to hand over to new people.
She is backing former Auckland Regional Council colleague Christine Rose for one of two seats in the Waitakere ward.
Both Ms Coney and Ms Rose will campaign under the Future West banner, a West Auckland independent-Green-Labour coalition.
Ms Coney, who has chaired the parks, recreation and heritage forum, has had some notable achievements over the past three years.
These include raising the awareness of heritage, halting the spread of a kauri-killing disease and planning for the World War I centennial.
"There has been a real focus and drive to try and make heritage a priority and I'm satisfied that is well under way," said Ms Coney, who chairs the heritage advisory panel.
Ms Rose has 15 years of local government experience, including six years on the Auckland Regional Council with Ms Coney and councillor Mike Lee.
Sandra Coney
• 12 years on the Auckland Regional Council and Auckland Council.
• Chair of the parks, recreation and heritage forum, and heritage advisory panel.
• Background in health advocacy.
• Piha resident and environmentalist.
• Standing for Waitakere Ranges Local Board and Waitemata District Health Board