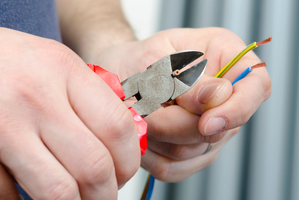 Four unregistered people have been prosecuted in the last month following separate investigations by the Electrical Workers Registration Board, the Ministry of Business, Innovation and Employment says.
Four complaints were received between May and November last year about electrical work undertaken by people who were not registered or licensed, EWRB registrar John Sickels said.
A man who was not registered or licensed as an electrical worker pleaded guilty in Thames District Court on July 1 to installing a dairy chiller on a farm at Hikutaia. He was fined $1500.
In Whangarei District Court on July 15, a man pleaded guilty to two charges over the wiring of a house bus to convert it to a motorhome. He was fined $5000 and ordered to pay more than $800 in reparation to the complainant.
The following day, in Wellington District Court, an appliance delivery driver pleaded guilty to a charge relating to the wiring of an oven.
He was fined $3000.
Last week in Porirua District Court, a man who made out he was a registered electrician and did electrical work on a commercial basis pleaded guilty to four charges and was fined $6500.
"All consumers should be aware that registered and licensed electricians must do prescribed electrical work. The role of the EWRB is to help keep New Zealand consumers safe and make sure we have high quality electrical work being carried out in all parts of the country," Mr Sickels said.
The EWRB was established in 1992 and is responsible for the ongoing competency of more than 30,000 registered electrical and electronic workers in New Zealand.
- APNZ