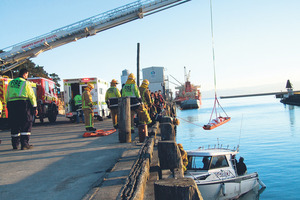 A man injured in a pleasure boat crash in the Gisborne harbour on Sunday afternoon remains in the intensive care unit at Gisborne Hospital.
The 41-year-old man had what St John staff described as a medical condition just before the boat went out of control, sped up and crashed into the dockside.
A hospital spokesman said this morning he was in a stable condition.
The man and two 12-year-old girls with him, who were also injured, were lifted off the boat by firemen.
The girls were discharged from hospital on Sunday evening.