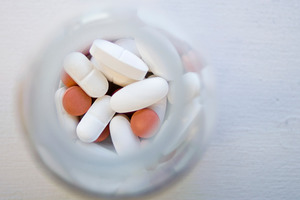 Two of New Zealand's pharmaceutical industry bodies are merging.
Medicines New Zealand and its vaccine counterpart, the Vaccines Industry Association of New Zealand, will come together under one banner.
Medicines New Zealand will represent all companies involved with the development, production and prescription of medicines and vaccines in New Zealand.
This includes the vaccine branches of bioCSL, GSK, MSD, Novartis and Pfizer.
Medicines New Zealand chairwoman Heather Roy said combining resources would help both organisations achieve a number of shared goals.
"We know that increasing access to immunisation is a key priority for this Government and we look forward to working together on further initiatives to achieve this goal.
"Our industry understands how increasing demand for health services from a growing and ageing population is putting health budgets under pressure," she said.
"While medicines increasingly play a part in keeping people well and managing disease, vaccines too have a vital role to play in preventing disease and protecting the health of our population."
The merger will be formally announced on Wednesday by Associate minister of Health Jo Goodhew.
- APNZ