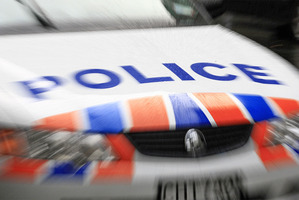 An elderly woman is dead and a 3-year-old girl critically injured after a vehicle skidded on ice and rolled north of Gisborne this morning.
Police closed State Highway 2 north at Matawai after the fatal road accident near Traffords Hill, an hour north of Gisborne.
"One person died in the accident and another was trapped in the vehicle when it overturned," police said.
The accident happened at a spot on the Gisborne side of Traffords Hill.
"A vehicle appears to have skidded on ice, left the road, hit a bank then ended up on its roof," St John operations team manager Shane Clapperton said.
"An elderly woman in the vehicle is deceased.
"A three-year-old girl was flown to Gisborne Hospital in a critical condition.
"The child's mother went on the chopper too. She suffered minor injuries.
"An elderly man in the vehicle was taken by ambulance to Whakatane Hospital," Mr Clapperton said.
The ECT rescue helicopter was dispatched to the accident scene at about 8.45am.
At the time of going to press today, police were unable to say how long the road closure would stay in place.
The serious crash investigation unit has begun an inquiry into the crash.