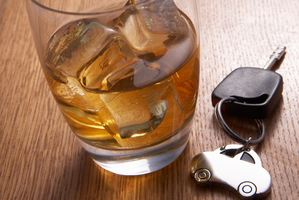 A female dial-a-driver was thrown from the vehicle she was called to drive home after a drunk driver tried to steal it in Whangarei.
The driver was called to Kensington Tavern at around 12.45am on Friday by staff who said they use the service up to 12 times per night.
Whangarei police Sergeant Russell Windle said police were called after a 22-year-old man allegedly jumped into a vehicle parked outside and headed off in it.
The driver had collected the keys to the vehicle from inside the tavern, and brought the car out from the carpark.
She left the keys in the ignition and quickly headed inside to get her passenger, the car's owner.
The running car proved too tempting for the drunk man, who leapt into the car and headed off. The woman saw what happened and raced after him, reaching her hand inside the window of the moving car and trying to take the keys out of the ignition.
The man allegedly struck the driver in the head, causing her to be thrown back from the vehicle.
Owner of the Kensington Tavern Craig Woods said he had noticed the man acting suspiciously in the tavern earlier in the night. "He arrived late, around 11pm, and had obviously been drinking at home. We didn't serve him one drink," he said.
"We viewed video footage after and he was definitely lurking in the carpark a bit."
Mr Woods said the tavern uses the dial-a-driver service as a safe option for getting patrons home.
"We use them maybe a dozen times a night, and we've never had any trouble. That's over several years. It's really unfortunate. Some idiot decided he wanted a ride home," he said.
Mr Windle said the police dog squad located the man not far from the tavern.
For more articles from this region, go to Northern Advocate