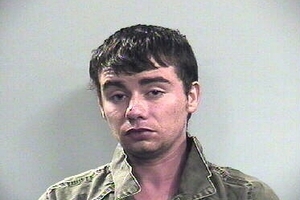 The son of the late Kiwi billionaire Eamon Cleary has been arrested in Kentucky after an alleged drink-drive rampage.
Eamon Pearse Cleary, 20, allegedly sent passers-by diving for cover while driving his car along a footpath and knocking over tables in a restaurant courtyard in Lexington.
He then drove the wrong way down a one-way street and was arrested after a brief pursuit, police said.
A witness told Kentucky TV network WKYT he had narrowly missed two pedestrians.
Michael Gardner, who works at a restaurant nearby, said the two women were lucky they didn't get hit. "It was a close call."
Sherelle Roberts of Lexington police said Cleary's vehicle hit a parked car and was finally pulled over in front of police headquarters.
The driver was intoxicated, she said.
Cleary, one of eight children, is a director of the New Zealand company Clear Mountain.
He faces several charges, including criminal mischief in the first degree, fleeing and evading police, and drink-driving.
He was booked at the Fayette County Detention Centre after paying US$10,000 ($12,300). He listed his address as Clearsky Farms on Russell Cave Rd. A worker there said they had no comment on the arrest.
His father, Irish-born Eamon Cleary, became one of New Zealand's richest people, with an estimated wealth of $1.2 billion in the NBR Rich List in 2012. He made his fortune buying land and converting it to dairy farms in the 1990s. He died in September last year.