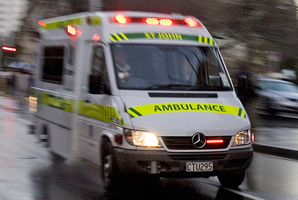 A 15-year-old girl has been airlifted to Waikato Hospital after falling from a moving vehicle.
The Rotorua-based Bay Trust Rescue Helicopter was dispatched to State Highway 30 near Atiamuri around 1pm today. The teenager had fallen from a moving vehicle and suffered severe head and facial injuries. Tokoroa St John Ambulance officers were at the scene and the helicopter crew paramedics were able to stabilise the patient for transport to Waikato Hospital in a critical condition.
Upon the helicopter's arrival at Waikato Hospital she was met by the resus team for immediate treatment.
BayTrust Rescue Helicopter duty pilot Art Kowalski said when they arrived at the scene there were quite a number of cars but it appeared she had been a passenger in a ute.
"She's come out of the vehicle and landed on her head," Mr Kowalski said.
He said she was a status one patient and was taken for X-rays.
For more articles from this region, go to Rotorua Daily Post