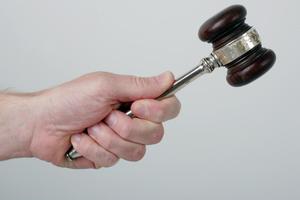 A Wairarapa-based wood manufacturing company has been fined $33,000 and ordered to pay reparation of $5000 to a man who was severely burned at work.
Juken New Zealand was today sentenced in the Masterton District Court over the accident at its Carterton plant.
According to the Ministry of Business, Innovation and Employment (MBIE), a man was working on one of the wood driers in the plant, which produces timber products principally for the Japanese market, when the machine jammed on.
While the worker was checking the jam, his clothing became entangled in a chain and sprocket drive on the conveyer.
The man called to his workmates but was not heard.
After managing to hit two "limit switches"stopping the conveyor, the man managed to attract attention to his situation and was cut out of the conveyor.
He suffered severe burns from the heat of the chain and required skin grafts.
Keith Stewart of MBIE's health and safety group said the company failed to guard the dangerous parts of the machine and did not make provisions for safe access to the conveyor interlock system.
"As a result, a worker has been seriously injured," he said.
"We have been running a machine guarding campaign for some time now, and it is very disappointing to see any company, but particularly a large employer like Juken New Zealand, not meeting its obligation to its workers and the law."
According to the company's website, it has nearly 900 employees, and has been involved in New Zealand's wood-processing industries for the past 20 years.
- APNZ