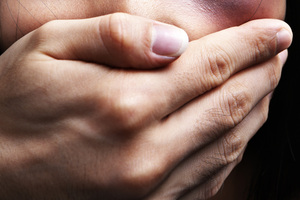 A domestic violence victim whose partner took her phone so she couldn't call police managed to raise the alarm via Facebook instead.
Police in Northland are praising the woman's Facebook friend for raising the alarm immediately and saving her from further abuse.
It was one of three incidents in as many days in the Mid North in which victims or witnesses spoke up, leading to the arrests of three people.
The arrests come just days before the sentencing this Friday of the Whangarei man who killed his partner, Patricia McGrath, earlier this year.
Police Senior Sergeant Ian Row said the latest incident occurred about 10.30am on Sunday at a home in Kerikeri.
The woman's 23-year-old partner allegedly struck her several times in the head and choked her by placing his hands around her throat. He then took her cellphone and told her he'd make her life a misery if she tried to contact police.
She was unable to leave the house or make a phone call, but she managed to put a message on Facebook asking for help. A friend saw the message and called police.
The man was charged with three counts of male assaults female and one of assault with intent to injure. He was held in custody overnight and was due in the Kaikohe District Court yesterday. Police would oppose bail.
Mr Row said abuse took many forms.
As well as the physical abuse alleged in Sunday's incident, the offender had tried to control his partner by taking away her phone and limiting access to friends and family.
"I can't commend enough the person who acted on the Facebook message.
She's acted, and we've been able to stop the abuse.
"Evil will only prosper when good people fail to act," he said.
White Ribbon Ride founder Phil Paikea, of the Bream Bay Community Support Trust, said people were getting better at reporting domestic violence, thanks in part to the It's Not OK campaign.
"It's good to see people are reporting and the victims are not sticking around. I think the campaign has a lot to do with it.
People are saying 'enough is enough'."
Two more arrests were made in the Mid North after people spoke out about witnessing, or being subjected to, family violence.
About 12.30pm on Friday police were called by staff of a Waipapa store who saw a man grab his partner around the waist and allegedly punch her in the stomach.
A 32-year-old from Mangonui was arrested shortly afterwards.
On Saturday afternoon police were called to Matauri Bay by a 14-year-old who fled his home after an alleged bashing from his father.
Mr Row said the 37-year-old became angry with the boy, kneeing him in the head, throwing him to the ground and kicking him as he lay on the floor. He managed to escape and called police about 5.30pm.
The man was already on electronic bail and facing a charge of assault with intent to injure on his partner. He was held in custody during the weekend and was due to appear in Kaikohe District Court yesterday on a new charge of assault with intent to injure. Police would oppose bail.
For more articles from this region, go to Northern Advocate