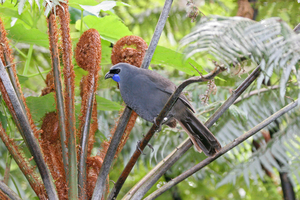 The precious Kokako bird has been thrown a life line.
A breeding programme has had its first successful wild-to-wild egg transfer, and in turn, led to a 20 per cent rise in the number of breeding pairs.
The method involves swapping around the eggs between two nests from two different Auckland populations of Kokako.
Auckland Council and the Department of Conservation have been working collaboratively on the project.
One of the council's ecologists, Su Sinclair, says they hope to reach their target of 50 pairs by 2020.