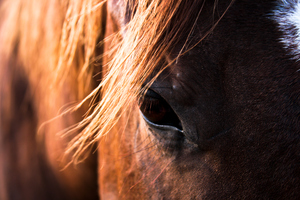 Police have released the name of the 9-year-old boy who died after being dragged by a bolting horse in Northland on Saturday.
He was Tareha Wetoa Rehua Kopa-Taylor, of Waiomio.
Wiremu Mahanga, 38, told the Herald on Sunday the boy was his cousin.
"It's really sad. I knew him ever since he was two or three. In the summer, when the grass was high, you'd see these little heads pop up and he was one of those kids. The horses would be running around them."
Mr Mahanga said his cousin loved horses and was not afraid to break in wild ones.
He said his cousin's grandmother had been his caregiver when the parents were away for work.
"His grandmother stays just down the road. I saw some lights outside my front gate and it was the ambulance.
"The horse had dragged my little cousin through about two fences and stopped at my driveway."
- additional reporting by APNZ