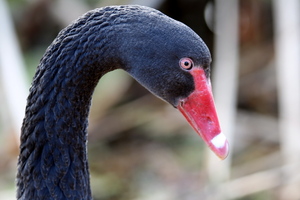 The Bay of Plenty man charged with allegedly mowing down black swans with a jetboat and taking part in the inhumane death of a goat can now be named.
Name suppression lapsed for Katikati man Carl Williams when his case was called in Tauranga District Court today.
Williams is charged with three counts of ill-treating an animal, namely black swans.
The allegation against Williams is the ill-treatment resulted in the swans being seriously injured or impaired after being hit on Tauranga Harbour on or about December 26, 2012.
Meanwhile, fellow Katikati resident Stephen Bow is co-accused with Williams for the shooting of a goat in 2011. Court documents reveal this charge relates to an allegation that one defendant shot a goat after it had been thrown into the air, causing it unreasonable or unnecessary pain and suffering.
An arrest warrant has been issued for a third man charged with aiding and abetting the other two men by throwing the goat into the air, after he failed to appear in court in June.
Williams and Bowman have been remanded on bail until their next appearance on August 13.
For more articles from this region, go to Bay of Plenty Times