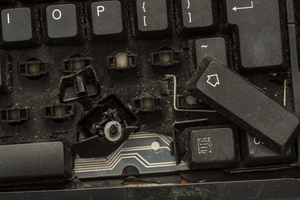 Unscreened demolition waste from demolished quake-hit Christchurch buildings, which included asbestos, plastics, and computer bits, were used to build a farm track outside the city, a court has heard.
Canterbury Greenwaste Processors, Coutts Island Holdings and Kingsley Robert Kepple pleaded guilty to charges of dumping and receiving 5000 cubic metres of contaminated waste to form the 1km track.
The farm property adjoined the Otukaikino stream which runs into the Waimakariri River, an area within the Christchurch groundwater protection zone and with amenity and "significant cultural values".
Environment Canterbury today welcomed record fines of more than $150,000 in the illegal demolition waste dumping case.
An inspection found the track had been built using the unscreened waste from the unsorted demolition of several CBD buildings.
Environment Canterbury spokesman Brett Aldridge said the temptation for those in the demolition and waste industry to save costs and increase profits by inappropriate waste disposal is of great concern in the current Canterbury environment.
He said the penalties handed down after the three parties were sentenced at Christchurch District Court in April were an important deterrent in helping "prevent a legacy" of post-quake contaminated sites.
"Judge Kellar made the important points that appropriate disposal of demolition waste is critical to restoring the city and its surrounds," Mr Aldridge said.
- APNZ