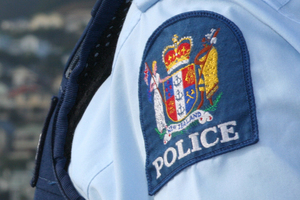 Five men have been arrested in relation to the burglary of a Whangarei shop which contained synthetic cannabis products.
The men, aged between 17 and 26, are alleged to have smashed the shop's window early this morning.
Police, who located the group at a nearby flat shortly after the break-in, said the property taken from the shop included synthetic cannabis products.
Northland Police Detective senior sergeant Kevin Burke said thefts of synthetic cannabis was an ongoing issue.
Last month a 17-year-old teenager appeared in Napier District Court after he stole nearly 50 packets of synthetic cannabis from a store.
At the time of the incident, local police said up to 50 packs of K2, which sold for about $20 each, were taken.
The Northland incident comes as the Psychoactive Substances Bill is due for its final reading in parliament tomorrow.
The bill, which is expected to pass, prohibits local dairies and convenience stores from selling the products.
Any psychoactive products which are sold would need to be cleared as having only a low level of harm before being made available to the public.
"Police believe that severely restricting the sale of these substances will mean fewer people will experience the harmful effects of smoking or ingesting unknown synthetic chemicals," Mr Burke said.
He warned shop owners it was risky to display synthetic cannabis products in full view and in areas which were easily accessed.
The five men were due to appear in the Whangarei District Court today.
Meanwhile, police are seeking witnesses to an aggravated robbery after two men walked into Whangarei's Scarlet Lounge escort agency last night and threatened two women with a knife.
The robbery occurred at about 9pm.
Police said the two men left with cash and other items belonging to the women.
One of them men is described as being in his early 20s, Maori, of medium build and about 1.68m tall. The other man is also described as Maori, slightly shorter and of stocky build. He has a shaved head and a tattoo on the right side of his neck.
Contact Whangarei police on 09 430 4589 or Crimestoppers on 0800 555 111 with information.
- APNZ