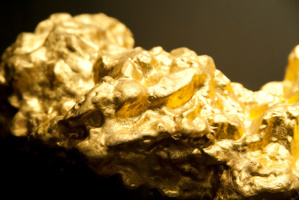 The owner of the Hokitika Gold Room recovered a stolen gold nugget valued at $17,000 by taking down the would-be thief in a flying tackle, Greymouth District Court has been told.
Graeme Ronald Booth-Apperly yesterday admitted stealing the nugget item from the Tancred Street store on May 29.
The court was told Booth-Apperly had asked to view the nugget, used for promotional purposes.
It was taken from the display case and handed to him, but Booth-Apperly fled and ran towards his pushbike. The proprietor gave chase and quickly caught up with him and as he was felled the gold nugget fell from his grasp.
Booth-Apperly was arrested soon after.
Yesterday he was remanded on bail for sentencing on August 13.