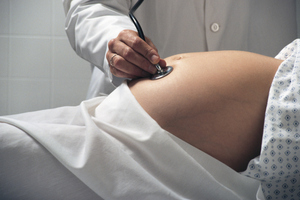 A baby who died while in Child Youth and Family care was born to a mother who was taking methadone and the infant had to be given morphine to wean him off the drug, an inquest in Marton has heard.
Ricco Rain Chadfield-Spittal died at 12 weeks while under the care of Child Youth And Family.
The coronial inquest into his sudden death began today before Palmerston North coroner Tim Scott. The inquest heard that a police officer was called to the home of the caregiver in Marton on May 3, 2012.
The infant was found dead in a portacot.
Ricco was born in Wanganui on February 10. He had been placed with the caregivers in March after his mother could not follow a programme to look after him. Child Youth and Family visited the home on April 10 and April 23 before he was found dead on May 3.
A Child Youth and Family social worker, who cannot be named, said Ricco's mother had been addicted to methamphetamine and was prescribed methadone in a bid to get her off the drug.
When she became pregnant her baby was exposed to the methadone in the womb and when born, needed to be given morphine while he was weaned off methadone.
The court has also heard that when the child was placed with caregivers that no special treatment was required in relation to his treatment with morphine for the methadone addiction.
A Child Youth and Family practice leader said he was regarded as a normal baby.
The inquest is continuing this afternoon.
For more articles from this region, go to Wanganui Chronicle