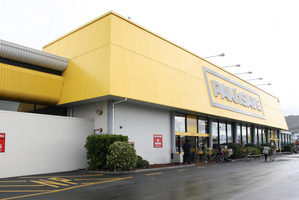 Wanganui's Pak'n Save supermarket has had its alcohol licence revoked from July 1 to July 5 for selling liquor to minors.
Katherine Klouwens, a spokeswoman for Foodstuffs New Zealand which owns Pak'n Save, said yesterday the company understood the importance of not selling alcohol to anyone under 18. It had a policy of asking for ID if anyone looked under 25.
"All owner-operators conduct extensive training with their staff to enable them to fulfil their legal obligations.
Store owners also ensure that at point of sale, check-out operators must verify the customer's age when an alcohol product is scanned. Foodstuffs supports its members by conducting strict internal control checks to ensure we are adhering to the Sale of Liquor Act 1989."
Ms Klouwens said a staff member at the Wanganui supermarket did not make the correct checks.
Staff had received additional training and a senior supervisor now signed off every alcohol sale at the store.
For more articles from this region, go to Wanganui Chronicle