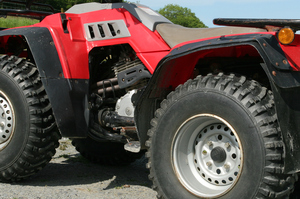 A 50-year-old man has died in a quad bike accident on a rural Hawkes Bay road.
The accident happened in Porangahau, in southern coastal Hawkes Bay about 5pm, said St John district operations manager Stephen Smith.
The man was deceased when medical staff arrived, Mr Smith said.
Police central communications shift inspector Ken Climo said the accident was on a road, not a farm as initially believed.
He said serious crash investigators and police staff were at the scene.
Initial information did not indicate any other vehicles were involved.
Earlier this month a 2-year-old girl was lucky to escape with minor injuries when a bull rammed the moving quad bike she was on, sending it rolling downhill on a Wairoa farm in northern Hawkes Bay.
- APNZ