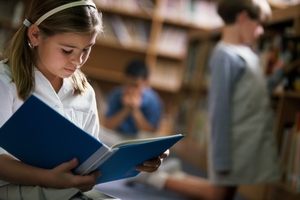 Canterbury schools and early childhood centres have been praised in a report for how they dealt with the Canterbury earthquakes.
The Education Review Office (ERO) report called 'Stories of Resilience and Innovation in Schools and Early Childhood Services' highlights the experiences of principals, teachers and managers during and after the February 2011 earthquake.
Getting children and young people back into learning after the earthquake helped to normalise the situation for them and their families, the report said.
It said schools became a vital hub in the community for families after the quake.
"Some schools and services had to quickly find ways to make learning more 'portable' through off-site learning hubs and learning at home.
"Some schools adapted their curriculum and added new programmes in response to the emotional stress experienced by children."
ERO's national manager of review services for the Southern region Graham Randell said reviewers started to visit schools after the earthquake and were told stories of how the schools coped.
He said reviewers found there were four key themes in the stories told by schools.
They tried to keep children safe, support their learning, support staff and families and manage the ongoing anxiety.
"Our reviewers were impressed by the innovative practices and changes that schools and services had introduced because of the earthquakes.
"We realised their ideas would be helpful for other people coping with a natural disaster so we began collecting them during the reviews from January last year," Mr Randell said.
The report said some schools adapted their communications planning after the February 2011 earthquake, including having an emergency mobile phone set up with emergency information.
Some schools used social media to send text messages to parents via posts on Twitter and Facebook.
ERO gathered the stories as part of regular review of schools and early childhood services from January to August 2012.
The questions related to how prepared the school was for a disaster.
Schools in the Christchurch earthquake:
- All schools and early childhood services closed immediately after the two major Canterbury earthquakes in September 2010 and February 2011.
- For most of 2011, ERO did not review schools or early childhood services in the earthquake affected areas in Canterbury.
- When the earthquake struck on February 22, 2011 there were 150,000 students and 10,000 staff engaged in education in Canterbury.
- No child, student or teacher who were in a school or early childhood service at the time died or received serious injuries.
- Within three weeks of the February 2011 earthquake, 62 per cent of early childhood services and 84 per cent of schools were operating.
- In wider Canterbury, 215 schools were damaged by the earthquakes of September 2010 and February 2011.
Source: ERO report 'Stories of Resilience and Innovation in Schools and Early Childhood Services'
- APNZ