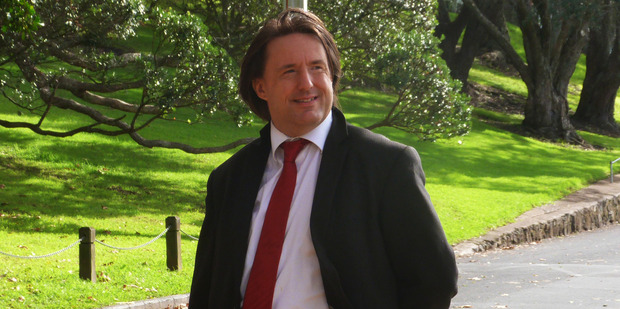 A man who went from being a self-described homeless bum to head barrister of his own law firm will be back sleeping rough next month.
Simon Buckingham, 46, who also hopes to run for Labour in next year's election, is joining the Lifewise Big Sleepout.
At 16, he was living with his stepfather in London. Both struggled with Buckingham's ADHD and Asperger's. "I didn't mean to be but I was a very difficult kid and caused a lot of trouble."
Eventually, Buckingham left home, jumping between hostels until he ended up on London's streets with no money and nowhere to go.
"I would wake up and see snow beside me," he said. "I would put on all the clothes in my sleeping bag and just hold out until the morning."
He survived thanks to hand-outs from charities such as the Prince's Trust hostel. To ward off hunger, Buckingham would grab leftover food from fast-food joints and took up smoking. He wears suits these days but when he was homeless he relied on handouts from charities.
Buckingham said his experience showed him homelessness was not confined to one stereotype.
After six months of homelessness, he found a hostel to stay in long-term. The Department of Health and Social Security (England's equivalent of WINZ) paid for rent.
Later, he lived in a council flat and worked for British Railways.
Buckingham came to New Zealand in 1997 for a holiday and stayed. He began studying law in 2005 and now runs Buckingham Law, accepting referrals from people in similar situations to his teenage self.
Although Buckingham was busy he said he didn't earn the kind of money people expected. Next month he will take part in the Lifewise Big Sleepout. He said it was important he do this "because I am sorted".
"We need to give the homeless and other disenfranchised a voice. Homelessness is not a choice, a decision, a lack of effort.
"When I first came to New Zealand there were hardly any homeless people but now there are heaps, so where have we gone wrong?"
You can donate here: Lifewise Big Sleepout