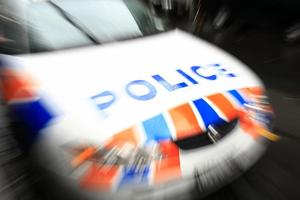 The driver of a car parked at the Blaketown tiphead last night was dragged from his vehicle, threatened with a knife and assaulted.
Greymouth police said the aggravated assault happened about 7pm yesterday. The victim and two passengers were parked in a 1995 red Honda Civic, registration SA8587. A silver four-door Honda Civic pulled up, and the driver approached the victim's vehicle.
Police said the driver was punched in the head, dragged from the vehicle and further assaulted by two offenders. He was also threatened with a knife. One of the other occupants was assaulted, and a third managed to escape.
The offenders left the area driving the victim's car. Police want sightings of either the red car, which has a dark blue bonnet and white driver's guard, or the suspects' vehicle, a Honda with light coloured mags.