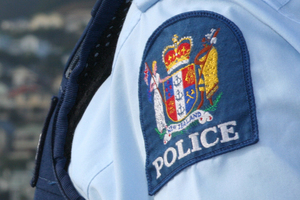 Elderly people around Auckland are being targeted in their homes by a robber passing himself off as a police officer.
Police are investigating eight offences over the past few days around Auckland and the North Shore in which seven of the victims were elderly people challenged and robbed while at home.
A woman was pushed to the ground and her car stolen when she arrived at work in Penrose shortly before 7am today, police said.
The vehicle had since been linked to incidents in Orewa, Takapuna, Northcote, Herne Bay and Westmere between about 8.20am and 10.30am in which a man had gained entry to his victims' homes by passing himself off as a police officer "checking burglaries in the area".
In all, six elderly victims had been confronted.
It follows an incident on Monday in which an elderly woman was confronted at her Remuera home and her car stolen.
Police said it was possible more than one person was responsible for the thefts as descriptions of the offender had varied.
"We're advising people to be wary of anyone cold-calling at home and the public are reminded that police officers must always identify themselves through their legitimate police identity badges," Detective Inspector Scott Beard of Auckland City police said.
- APNZ