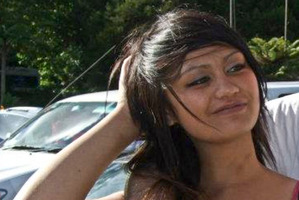 The pair accused of abducting and bashing a 32-year-old local man in the Kaimai Ranges plan to defend the allegations at trial.
Thomas McDonald, 30, and Cheyanne McCausland, 23, both from Tauranga, faced charges of aggravated robbery, kidnapping, injuring with intent to injure and unlawfully taking a car, at a pre-trial hearing in Tauranga District Court yesterday.
The charges stem from the alleged assault and kidnapping of the owner of silver Toyota Prado driving on SH29 about 3am on April 3, after he struck a woman on the road, and got out to investigate.
Police say the abduction occurred shortly after the defendants had stolen a Nissan station wagon from Tauranga Hospital and drove it over the Kaimai Range before it broke down or ran out of petrol.
The abduction is linked to the death of 18-year-old Jovaan Graham from Tauranga whose body was found dumped at Pohlen Hospital in Matamata about an hour later.
A post mortem examination revealed Ms Graham died instantly as she was struck on SH9.
McDonald and McCausland's lawyers told Judge Christopher Harding the charges cannot be resolved, and the pair were further remanded in custody for a post committal conference on June 24. Their attendance at court on that date has been excused.
Outside court Detective Senior Sergeant Greg Turner, who is head of Tauranga CIB, told the Bay of Plenty Times after a thorough investigation no one would be facing charges in relation to Ms Graham's death.
Mr Turner said he would not make any further comment about the matters.
For more articles from this region, go to Bay of Plenty Times