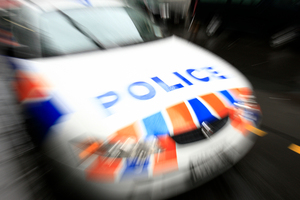 Auckland police are still looking for the person who let off a home-made bomb on the North Shore yesterday.
Firefighters were called to Forrest Hill, after an explosion was heard around 1.45pm.
They found an explosive device made from a fire extinguisher had gone off in a bush area.
North Shore police say this kind of device can kill someone if they are close enough.
A spokesman says the fact they don't know how long it was there, means it is difficult to locate the person responsible.
It is the second time in the past few weeks a bomb of this type has been let off on the North Shore.