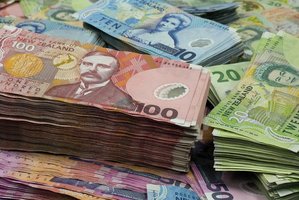 Two men have been found guilty of scamming North Shore District Council out of almost $850,000.
Hemant Kumar Maharaj and Suresh Din were charged with filing 151 fake invoices to the council for work that was never carried out.
While working as a council employee, Maharaj made an agreement with Din, a contractor, to invoice the council for road and berm maintenance work which was never completed, the Serous Fraud Office said today.
Din submitted invoices which Maharaj signed off before forwarding them for payment.
Beginning the scam in 1999, the pair went undetected for 10 years, the SFO said in a statement.
The pair were found guilty today in Auckland District Court of four joint counts of using a document with intent to defraud and seven counts of dishonestly using a document.
Maharaj was also found guilty of two counts of attempting to pervert the course of justice in relation to the alteration and provision of a diary and the creation of a receipt book.
Din was also found guilty of one count of using a document with intent to defraud, and six counts of dishonestly using a document in relation to the use of income tax returns that claimed expenditure he had not incurred.
The Serious Fraud Office (SFO) described their actions as a "corrupt scheme".
SFO acting chief executive Simon McArley said that despite New Zealand's "very clean record" for corruption within the public sector, vigilance is needed to maintain that integrity.
"Addressing abuse of public funds by corrupt public employees is one of SFO's highest priorities," he said.
"The impact of the schemes can best be addressed by the earliest possible intervention. It may take courage but we strongly encourage people to bring matters to our attention as soon as they suspect unethical practices.
Maharaj and Din will be sentenced on July 25.
- APNZ