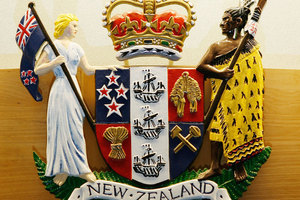 A Rotorua carer stole more than $2000 from a pensioner who trusted her with her bank card, a court has heard.
Teri Wynita Mihinui, 26, was sentenced in the Rotorua District Court yesterday to six months' community detention, with a 7pm to 7am curfew, and 250 hours' community work after earlier pleading guilty to obtaining by deception. She was also ordered to pay reparation to her victim.
Judge Jocelyn Munro said Mihinui worked as a carer for the victim, a 70-year-old woman who was housebound due to ill health. Mihinui visited the woman daily, helping her with day-to-day tasks.
Judge Munro said the woman gave Mihinui her Eftpos card every Thursday to do her grocery shopping, trusting her with the PIN number.
"People are warned against giving [their] PIN but her trust in you was such that she felt she could trust you."
The judge said Mihinui used the card between November 2012 and January 2013 on eight occasions to withdraw amounts ranging from $20 to $700.
She kept the money, which totalled $2180.
Judge Munro said to hide her offending, Mihinui collected the woman's mail and removed the bank statements.
"I hear you feel remorseful and so you should because you completely betrayed the victim's trust," the judge told Mihinui.
Mihinui's lawyer, Nicky Scott, said Mihinui had lost her possessions in a house fire prior to the offending and was unable to meet her student loan and car payments. Ms Scott said Mihinui was "extremely remorseful, very ashamed and willing to make reparation".
She said her client was on the unemployment benefit but would be able to repay the money at $20 per week.
Judge Munro said she acknowledged Mihinui had been having financial difficulties "but you know very well the answer to that is not to steal".
Rotorua Grey Power president Rosemary MacKenzie said this type of exploitation was far more common than many were prepared to admit - and was committed both by carers and family members. She said despite warnings about card security, if an elderly person couldn't get out to shop they had no choice but to trust someone to do it for them.
"You are between a rock and a hard place."
Mrs MacKenzie said she advised people where possible to give the carer/family member a certain amount of cash and ensure they got a till receipt.
The case comes ahead of World Elder Abuse Awareness Day on Saturday, which aims to draw attention to all forms of elderly abuse.
For more articles from this region, go to Rotorua Daily Post