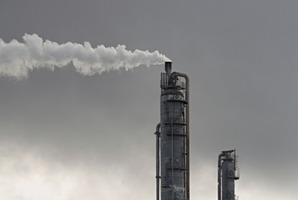 A 51-year-old New Zealander has died in Thailand trying to save a married couple from a ventilation chimney filled with poisonous gas.

Michael Paul Coppins, an engineer, and a Thai colleague rushed to the aide of two workers - a husband and wife - who were unconscious in a large, three-storey ventilation chimney, the Bangkok Post reported.

They had reportedly passed out after inhaling ammonia gas fumes.

Mr Coppins and his colleague died during the rescue at about 5am today, police told the news agency.

News reports described "chaotic scenes" at the building site of an eco-friendly factory where the tragedy occurred.

The married couple were later rescued and police were investigating the incident.

The New Zealand Embassy in Bangkok was providing support to the family of Mr Coppins, a New Zealand citizen, the Ministry of Foreign Affairs and Trade told the Herald.