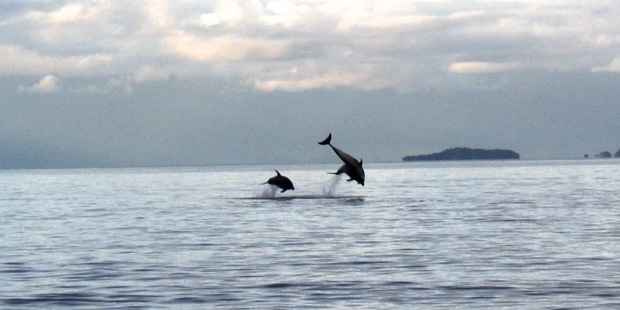 A pod of dolphins has been putting on acrobatic shows for residents on the North Shore.
Elloise Strang, 19, spotted the bottleneck dolphins swimming just off the shore at Rothesay Bay on Friday.
The second year AUT University communications student said the pod of a dozen dolphins were swimming around, apparently hunting fish.
"They started putting on an aerial show for us, doing lots of jumps and flips. We got out to them and they swam really fast around us. It was like a private experience."
Strang said the dolphins appeared to be the same pod she'd spotted at Mairangi Bay a few days earlier.
They have moved up and down throughout the East Coast Bays.