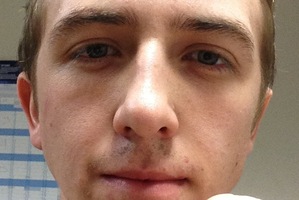 A bewildered man has received his new driver's licence with a photo of another, older, man.
Dominic Grant, 20, had applied to renewed his licence, but was amazed to see the face of a stranger staring out at him.
"He was in his 30s and I'm a young white boy who looks nothing like him."
Grant applied for the licence at VTNZ in Pukete Rd, Hamilton, and is concerned someone else may have a licence with his photo.
"It's a violation of privacy. I would think they should be a little stricter on those types of things. I don't know who this guy is or what his intentions are and I guess he's got my picture too."
Grant went to VTNZ to renew his licence after he was disqualified two years ago.
Coincidentally, his previous licence also had a mistake. On his temporary licence, the expiry date was printed as one month before the licence was issued.
"If I'd been pulled over by the police or been in an accident, that licence would have been invalid."
Two weeks later VTNZ told him his photograph was lost and another was needed.
Staff members were unhelpful, he said. VTNZ could not be reached for comment yesterday.