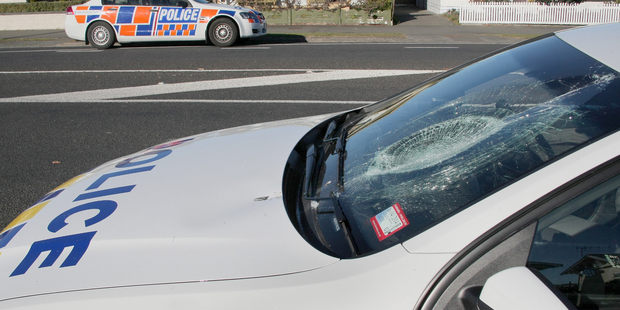 Stories making headlines around the regions include a man who was so bored on home detention he asked to be sent to jail, and a man who smashed the windscreen of a police car with a dive bottle has asked for it back.
A man who smashed a police patrol car windscreen with a dive cylinder on Sunday has asked if he could have it back.
A Whangarei man who was "sick of playing Xbox" while on home detention has asked to spend the rest of his sentence in jail.
Drivers are being asked to watch out for kiwi after another rare bird was squashed on the road.
An "almighty boom" shook the Masterton home of Gary and Carolyn Sigvertsen this week.
Armed police raided the Hells Angels Motorcycle Club in Wanganui yesterday, searching for drugs and firearms.
Rotorua's new toilet cubicles at the Redwoods forest have received new "shrouds".
Local councillors are disappointed with the new Stratford township tourism tag line.
The number of children seriously hurt while riding push scooters has soared in the Bay of Plenty.
The "Scarfie Army" have volunteered to work on charity-owned vehicles, free of charge.
Ajith Joseph's aspirations to work as a nurse were dealt a cruel blow after his qualification was stolen.
Do you have the best hot chippie store in the country?
And finally six weeks out from the start of the regular lambing season, one of Ewen and Jessie Hooper's ewes has produced twins.
Other stories making headlines around the regions are:
City's autumn weather packed with surprises
Number of drivers using phone horrifies police
Bay supermarket among countries most expensive
Big health tick for canned peaches
Northern 'deities' extolled.
Driver in burglary spree was a 'soft touch'.