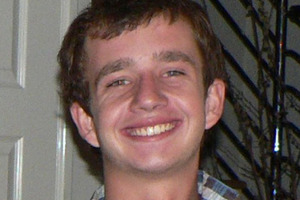 Two Indonesian bartenders are reportedly the prime suspects in the death of Kiwi teenager Liam Davies, who died from methanol poisoning following a holiday on an Indonesian island.
The 19-year-old became ill on New Year's Day on Gili Trawangan Island, near Lombok, after going to Rudy's Bar and drinking a vodka and lime mix.
He was initially misdiagnosed as having suffered a brain aneurism and it wasn't until he was airlifted to a Perth hospital that his actual condition was picked up, but by then it was too late to save him.
Indonesian national police spokesman Boy Rafli Amar told The Age newspaper two Indonesian bartenders were suspects in the death and the owner of Rudy's Bar had also been questioned.
"But we will see what develops. Perhaps there will be (more) people who should be responsible for what happened," he told the paper.
Police had also tested drinks from the bar, but would not name the substances found.
"It looks like (mixing drinks with other substances) was normal practice at the pub," Mr Boy said.
Officers would travel to Perth next week to question Mr Davies' family and the doctors who treated him.
"We want to know what substance was in his digestive system and what he took that night. We will match the findings (in Australia) and the ones we got from Gili Trawangan when we confiscated some alcoholic drinks."
Mr Davies, who moved to Perth from Taranaki with his family when he was 6, spent several days on life support. But after doctors advised his family that his brain was too damaged to expect any recovery, a decision was made to turn off his life support.
- APNZ