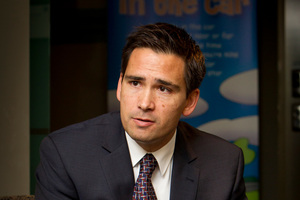 Annual increases to parental leave payments will come into effect from July 1, Labour Minister Simon Bridges announced today.
The maximum amount available to eligible employees and the self-employed will increase from $475.16 to $488.17 gross a week.
The minimum parental leave payment for self-employed will also increase, from $135.00 to $137.50 a week gross.
Mr Bridges said the increases matched the 2.7 per cent rise in the average weekly wage over the past year.
Eligible parents are entitled to up to 14 weeks paid leave calculated on the basis of their average weekly earnings, with the maximum rate adjusted annually.
- APNZ