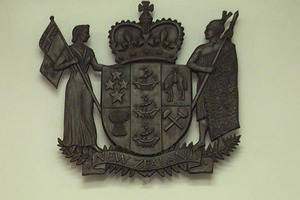 A 95-year-old who was attacked in his home by his young neighbour is recovering but rarely leaves his home.
Jacob Komene, 21, has pleaded guilty to breaking into the home of his elderly neighbour and stabbing him in the head.
He appeared at the High Court at Auckland today, where mental health specialists were cross-examined about his condition.
Crown prosecutor Kirsten Lummis said the sentencing of Komene could not happen today as the victim's niece wanted to be present, but she was in the South Island.
Justice Raynor Asher asked Ms Lummis how the elderly man was recovering.
"He has recovered but is confined to his home. He hasn't taken his car out and he is very reliant on others."
Ms Lummis said the Crown would be seeking preventive detention for Komene, which would see the young man locked up for an indefinite period.
The court also heard that Komene had been the subject of four separate mental health reports.
Three of the doctors who had analysed him appeared in court today to discuss their reports.
Two of the three doctors agreed that despite Komene's low IQ, he was still fit to enter a plea and could stand trial if he needed to.
Justice Asher found Komene was fit to plead and remanded him in custody to be sentenced in July.
Police were called to the home of the 95-year-old in the morning of April 18 last year. They found the elderly man in a serious condition with a single stab wound to his head.
He was rushed to Auckland Hospital and underwent surgery.
- APNZ