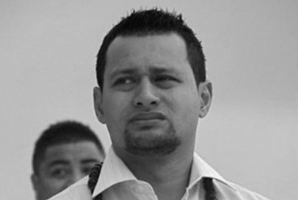 The police officer charged with organising drug runs for a methamphetamine ring and accessing the police computer system to tip off his colleagues in the Head Hunters gang has been granted bail.
Father of five, Peter Pakau, faces 27 charges relating to methamphetamine, in addition to allegedly accessing the computer system and supplying information to gang members.
The 36-year-old's case was called at the Waitakere District Court today where he was granted bail by Judge Brian Callaghan.
He is on 24-hour curfew at his Henderson home and has been ordered not to associate with his co-accused.
His wife, Diane Pakau, a Waikato health worker, and seven others - including Shane Boag, Paul Holloway and Melissa Brown - have also been arrested in relation to the alleged enterprise.
Pakau is allegedly part of the enterprise, which manufactured and distributed methamphetamine.
He was linked to two methamphetamine cooks whom he organised to manufacture the drug, which he would then take in "substantial amounts'' to his dealer or supplier, according to the summary of facts.
"His role was significant because he was accessing the police computer system,'' said Crown prosecutor Brett Tantrum at the officer's first court appearance.
The information was allegedly used to advise Pakau's associates, who included members of the Head Hunters gang.
The drugs charges carry a maximum penalty of life imprisonment.
Pakau is also charged with conspiring to defeat the course of justice on three occasions and theft of a vehicle, and Mr Tantrum said further charges against him were likely.
A police investigation involved tracking devices on Pakau's car, and evidence included details of him accessing the computer system and intercepted communications he took part in, the court heard.
Pakau graduated from Police College in 2008, winning a section achievement award for his contribution to the success of his wing. He was posted to Henderson.
A year later, he was acknowledged for rescuing a woman who was being assaulted during a domestic incident in Waitakere when he reportedly tackled her offender to the ground.
- APNZ