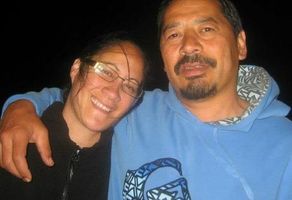 A scheduled appearance by accused double murderer Edwin Harvey Maheno was adjourned today for the completion of reports on the Pamapuria man's mental health and fitness to plead.
Maheno, 38, who was not required to appear today in Kaitaia District Court, is accused of murdering 44-year-old Ivan Maheno and his 38-year-old wife Carmen Maheno on May 19.
Mr Maheno's body was found at the couple's home at Pamapuria that morning, after Edwin Maheno handed himself in at the Kaitaia police station.
Mrs Maheno was found, mortally wounded, nearby. She died at Whangarei Hospital that night.
Details of the post-mortem examinations have not been released but the Northland Age understands that both were shot.
Within hours of Edwin Maheno's arrival at the police station police had seized a firearm, and announced they were not looking for any other person or weapon.
The case was adjourned until June 10.
For more articles from this region, go to Northern Advocate