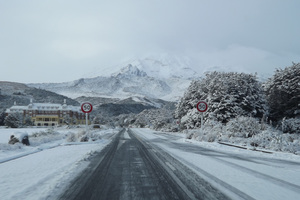 A polar blast that closed schools, cut power, cancelled flights and mail deliveries and caused chaos on roads will continue to chill New Zealand this morning.
A forecast frost for much of snow-covered Otago prompted a warning for motorists to take care on the region's roads.
And in Auckland, WeatherWatch forecaster Philip Duncan changed his forecast late last night to include the possibility of snow flurries atop the Waitakeres.
Follow our live updates of the weather below:
- nzherald.co.nz