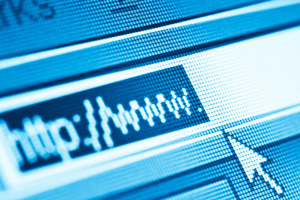 The blogger facing legal action by the Earthquake Commission has denied uploading a leaked email containing information on 83,000 Christchurch homeowners' claims.
Former EQC employee Marc Krieger revealed himself as the man behind the EQC Truths blog after the commission named him in court proceedings.
The Solicitor-General is considering whether to take contempt of court proceedings against Mr Krieger after he posted a link to a leaked email containing thousands of EQC claims estimates.
The information, which was uploaded to an overseas website, was subject to a High Court injunction which prohibited its publication.
Mr Krieger told Radio New Zealand today he had a "strong legal case".
"I haven't breached the High Court order."
He denied uploading the claims information himself.
"It was uploaded by somebody else overseas and the information was readily available on a Google search.
I simply posted a link to the information on my blog," he said.
"In essence the person that uploaded the information was overseas and therefore they were not bound to the High Court injunction."
Mr Krieger worked for EQC's contact centre, handled and investigated complaints and worked for its Official Information Act team from May last year until February this year.
He said claimants were entitled under the Privacy Act to the information held by EQC.
"So prior to the High Court injunction I'd come up with a process for verifying the identities of individuals and providing them with their specific, relevant bit of information."
Mr Krieger said he had launched his campaign because of the "appalling incompetence" at EQC.
"EQC has been extremely reticent to release any information to claimants and the reason is, it's not because of commercial concerns ... The real reason is that somewhere in the region of 30 per cent of the assessments have critical errors."
Mr Krieger also claimed many of the assessments had been done by people who got their jobs through nepotism.
He said the Government should launch an inquiry into EQC because there were a lot of irregularities, including $100 million in overpayments which it was not pursuing.
"My goal is really to become irrelevant. I just want to see the organisation do its job well and to settle claims accurately and relatively quickly."
An EQC spokesman said it was continuing to pursue its civil action against the EQC Truths blogger.
"The action alleges the defendant disclosed confidential EQC information, a spreadsheet containing details of claims made to EQC in relation to all 83,000 residential properties in the Canterbury Home Repair Programme, in breach of the court's interim orders.
"As the matter is now before the Court, EQC has no further comment at this time,'' he said.
A spokeswoman for Solicitor-General Michael Heron QC said he was still considering whether a contempt case wold be brought, and there was no timeline for when a decision would be made.
- APNZ