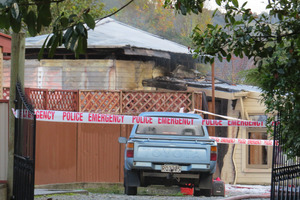 Police say a fatal fire in Kaniere on the West Coast on Saturday morning was not suspicious.
Benjamin Graham McBride, 25, is believed to be the man who died in the shed fire on a property south of Hokitika early on Saturday morning.
police said that due to the severity of the fire, formal identification of the remains would take several days and involve DNA testing.
A scene examination pointed to an electrical fault as the cause of the fire.
- APNZ