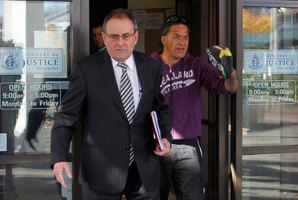 A 26-year-old Rotorua man has appeared in Rotorua District Court following the alleged kidnapping of a woman on Saturday.
Sonny Te Aramoana Waiti is charged with unlawfully detaining Ana Eriepa without consent with intent to cause her to be confined.
Ms Eriepa was found on State Highway 1 between Putaruru and Tokoroa after being seen to escape a car. She was snagged on the tow bar and dragged for about 1.7km.
Waiti has been remanded in custody until Monday, June 10.
An application for interim name suppression was refused by Judge James Weir.
For more articles from this region, go to Rotorua Daily Post