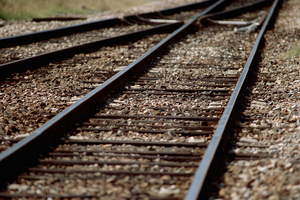 KiwiRail has started random drug and alcohol testing for employees after a worker who failed to check his co-workers were off the track before a passenger train passed by and nearly hit them was found to be a regular cannabis user.
The agency introduced random testing last month, in addition to developing a new learning management system and safety initiatives as a recommended by a report into the incident north of Wellington.
"Our safety record regarding harm to our people has improved since this incident as a result of the implementation of further safety initiatives across the business,'' a KiwiRail spokeswoman said.
The `protection worker' who tested positive for tetrahydrocannabinol metabolites, an element of cannabis, was a regular user of the drug, said a Transport Accident Investigation Commission report into the August 25, 2011 incident.
The man was dismissed as a result of the incident.
NZ Transport Agency rail safety manager John Freeman said an annual safety assessment of KiwiRail was under way and staff competency records were being reviewed as part of a drive to meet the commission's recommendations.
About 10am on August 25, workers were repairing the train track in a protected work area between Paekakariki and North Junction.
As a passenger train approached, the protection worker assured the person in charge of the work area his co-workers were clear of the track, but he was unable to see the people from where he was standing, said the report.
On the man's assurance, a passenger train travelling from Waikanae to Wellington was given permission to enter the area.
As it rounded a curve travelling at about 60 km/h the driver saw the two workers still on the track about 90 metres ahead.
"He sounded the train whistle and applied maximum braking. The track workers managed to leap clear of the track just before the train passed. Neither was injured,'' the report said.
The commission found several faults leading up to the incident.
Planning of the work and a communication plan did not match KiwiRail procedures.
The work group also lacked experience in planning and carrying out the work that day, and staff competency records were incomplete, said the commission.
It made several recommendations to the NZ Transport Agency to ensure KiwiRail's safety system for proving staff competencies was accurate and up to date, and to develop an industry standard requiring a zero tolerance drug and alcohol policy.
Also recommended were post-incident random testing for drugs and alcohol, and the development of a system for workers to discreetly report co-workers suspected of using or being under the influence of drugs or alcohol in the workplace.
- APNZ