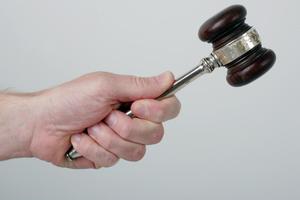 The man accused of an assault that left the victim in hospital for over a week has been found not guilty at Napier District Court today.
Amit Malik, lawyer for the accused Agatupu Samu, told the court his client was in fact a hero and a compassionate man who had done all he could to help by calling the police when he found the victim beaten in a pool of his own blood.
As a result of an attack, the victim was left with broken ribs, a broken finger, a ruptured spleen - which was later removed, a punctured lung and a puncture wound to his hip.
The Judge described his injuries as "horrific and life threatening".
Mr Samu met the victim on the evening of June 29 last year near the Sunken Gardens on Marine Parade. The victim was sitting on the seafront drinking at the time.
Mr Malik said Mr Samu began chatting with the victim, offered him a bed for the night and tried to call a taxi for him on multiple occasions.
The court heard Samu left the victim, who was by this stage intoxicated, for a third time to go and call a taxi before returning to find the victim had been assaulted.
Mr Malik said Mr Samu witnessed two men running away from the scene and had then provided detailed descriptions of the two men to police officers who subsequently dealt with him.
Mr Samu had been consistent in his descriptions of the people leaving the scene in the hope of assisting with police enquiries, Mr Malik said.
The context of the evening meant Mr Samu could not have assaulted the victim.
"He did all he could to look after a lonely, drunk stranger. His actions, his interactions, tell a story of a compassionate man, not a violent one."
Mr Samu was found by police covered in the victim's blood on the night the assault took place.
Crown prosecutor Clayton Walker said it was impossible to tell when or in what circumstances the blood, some of which was splattered over the shoes and jeans of Mr Samu, had been transferred.
The jury deliberated for two hours before delivering their verdict today.
For more articles from this region, go to Hawkes Bay Today