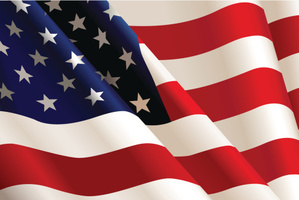 The United States wants to continue a criminal data matching scheme for assessing risks of threats that it began with New Zealand in advance of the Rugby World Cup.
There was surprisingly little routine information sharing, said Alan Bersin, the Department of Homeland Security's assistance secretary of international affairs.
He believed it was from a "misplaced notion of privacy."
"Why wouldn't any country want to know when a sex offender gets on a plane in New York and is heading to London? Why wouldn't the Brits want to know that that offender is actually en route toward the United Kingdom?" he told a conference in Washington today on US NZ relations.
"The fact of the matter is there is very little information sharing routinely between countries having to do with criminal history or criminal information.
"The only two countries that have actually made this happen are New Zealand and the United States."
When New Zealand hosted the Rugby World Cup, the former chief executive of Customs Martyn Dunne and the current chief executive Carolyn Tremain asked if they could run the visitor list against US databases as well as New Zealand assessments.
The only information that was preserved and shared was where there was a match.
"Doesn't it strike you as odd that that instance is the only routinised instance we have in the world among the greatest of friends that actually shares information that way?"
"There are a variety of reasons for that including, from my perspective, a misplaced notion of privacy."
He said the United States intended, with the co-operation of New Zealand authorities, "to continue to pioneer these kinds of things because we rely on New Zealand to do it in a sensible way that serves both countries' interests but respects the core values of each of the societies."
Mr Bersin said agents and officers shared information based on cases, but they did not take advantage of the way in which computerised federated searches could completely respect privacy.
The searches would alert authorities only to known threats or unknown threats.
There was no bulk sharing of data.
"These are federated computer searches that permit search engines to scan through a variety of data bases, and the only thing that comes out that is not entirely masked is the match. Then you have a series of protocols that protects the privacy of that information."