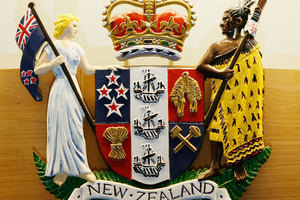 The identity of a 43-year-old man accused of drink-driving and running over two girls in Ohope is to remain a secret for now.
The man's case was called in the Whakatane District Court today where he was granted continued interim name suppression until a formal application is made on May 22 when he will appear before a judge.
The man has been charged with causing injury to two girls, aged 4 and 7, while driving with an excess breath-alcohol level of 754mcg of alcohol per litre of breath. The legal limit is 400mcg.
He also faces a charge of driving while his licence was suspended.
Police were called to Pohutukawa Ave in Ohope at 2.20pm on Sunday May 5 after reports of two children being struck by a reversing car. The 4-year-old from Whakatane was taken to hospital and later transferred to Auckland's Starship.
The 7-year-old from Rotorua has been discharged.
- APNZ