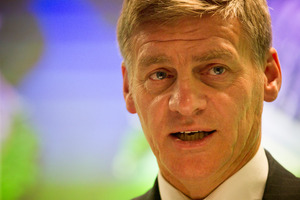 Eighty thousand first-time investors buying Mighty River Power shares is a good start, but hopefully more will take the opportunity to take up share offers in the future, the Government says.
Shares in the power company started trading on Friday on the NZX at $2.73 each - a 23c or 9.2 per cent premium on the listing price.
Finance Minister Bill English said the shares rose as expected on their NZX debut while confirming that the next power company to be put on the block will be named in the budget next week, with investors able to buy shares around October.
The Government raised $1.7 billion selling 686 million shares, or 49 per cent of the company, at $2.50 to local and overseas investors.
Today, Minister for State Owned Enterprises Tony Ryall told TVNZ's Q+A programme despite the Labour and Green parties "scare campaign", 80,000 first-time investors was a "very very good achievement".
"The opposition parties have been campaigning for over two years against this float," he said.
"They've thrown everything at it, including the kitchen sink, and they petitioned, which came up very short - a real fizzer. What this government has been doing is giving opportunities to New Zealanders."
Some investors might have been scared off because of opposition parties objecting to asset sales, Mr Ryall said.
"But in the end, I think 80,000 first-time investors is a very good result, and I certainly think there's an opportunity for more New Zealanders to think about it as the further offers come down the pipe."
Last week the Grey Power-led petition to force a referendum on the Government's partial asset sales policy failed because it did not have enough signatures. The petition was supported by Labour and the Greens.
However, the "Keep Our Assets" coalition said it would continue to collect signatures in the next two months.
Parliament's Clerk of the House Mary Harris said she had certified that the petition had lapsed because she could not be sure the minimum number of signatures required by law had been met.
The petition needed the signatures of 10 per cent of voters to succeed which the Electoral Commission said worked out to 308,753.
But Ms Harris said following a counting and sampling and checking process, she found the petition was short by about 16,500 valid signatures.
- APNZ